The vaccine mandate that requires federal employees from core public services to be fully immunized against COVID-19 has constitutional issues that implicate the Canadian Charter of Rights and Freedom, an Ontario lawyer says.
"There are several sections of the Charter of Rights that are implicated by mandating vaccines, generally speaking," said Ryan O'Connor, a Toronto-based litigator who specializes in areas such as employment and appeals, and also advises clients on matters involving federal and provincial legislation.
"The first is Section 7 of the Charter which protects an individual's right to liberty and security of the person, and the second and most pertinent section would be Section 15 of the Charter, which protects individuals from discrimination and that requires equal treatment of individuals before and under the law."
In announcing the mandate on Oct. 6 in a joint press conference with Prime Minister Justin Trudeau, Deputy Prime Minister Chrystia Freeland said federal employees have until Oct. 29 to be fully vaccinated or face being "placed on administrative leave without pay as early as Nov. 15."
The new policy will impact over 267,000 employees of departments that fall under "core public administration" including the RCMP, Correctional Services of Canada, the Canada Border Services Agency, and many other federal services.
The vaccine mandate applies to both full-time and part-time employees regardless of whether they are working from an office, from home, or are stationed overseas.
Experience the best way to read The Epoch Times online. Try our free app for a limited time.
"I think the federal government is creating a real, very significant legal issue for itself," says O'Connor.MOST READ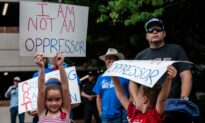 Virginia Judge Hands Victory to Parents, Sides Against Prosecutor on School Board Recall
"With respect to imposing a mandate for individuals in the public service who work from home, there's no conceivable reason why would it be a term of a public servant's employment to be vaccinated if they work entirely from home."
He points out that a large portion of public servants have been working from home throughout the course of the pandemic, and it stands to reason that they can continue to do so.
"So to say a vaccine mandate is a condition of employment for someone working from home, and then ultimately putting them on unpaid leave or terminating them, that's going to give rise to lawsuits with respect to severances if the person is not unionized, and grievances if the public servant is unionized," O'Connor said. RELATED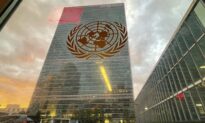 Why Is the UN Dictating Canada's Provincial Health Policies?
"They're really putting themselves in a situation where they can be exposed to grievances and lawsuits."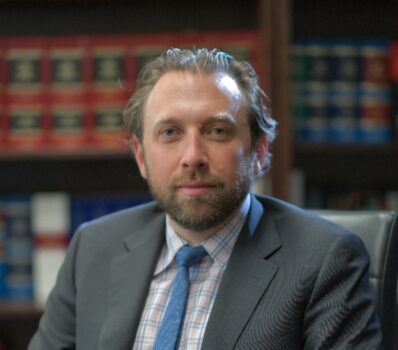 Trudeau said on Oct. 6 that enforcing the mandate is "about keeping people safe on the job and in their communities."
"Because when it comes to keeping you and your family safe, when it comes to avoiding lockdowns for everyone, this is no time for half measures," he said, while announcing a similar vaccine mandate for domestic travel by plane and rail.
O'Connor says he doesn't believe the vaccine mandate "has anything to do with public health and public safety."
"If they were doing this for public health reasons, perhaps they would consider ensuring that individuals be tested before they enter the workplace. If they were doing this for public health reasons, then they would not require public servants who work from home to be vaccinated against the virus that causes COVID," he said.
"The crux of the issue here is, it's more about politics than it is about public health, and that can be problematic from from a legal perspective when these mandates and potential unpaid leaves and terminations get challenged."
The Justice Centre for Constitutional Freedoms, a non-profit legal firm, said if a law is passed by Parliament or by way of Order-in-Council on the vaccine mandates, "which are still announcements at this stage," then the mandates can be challenged in court.
On Oct. 7, the Justice Centre issued a statement slamming the federal mandates, with a focus on the travel aspect of the measure, saying it means that "unvaccinated Canadians will lose their right to move and travel freely within Canada, their right to leave Canada, and their right to earn a living and participate in society without discrimination."
Staff lawyer Allison Pejovic said the centre is "profoundly disturbed" that the mandates will prevent unvaccinated Canadians from leaving the country.
"Such a mandate is an egregious and unacceptable infringement of Canadians' constitutionally protected mobility rights. There is no scientific justification for this," she said in the statement.
John Carpay, president of the Justice Centre, questioned the scientific basis of the vaccine mandates.
"Governments throughout history have used the notion of 'science' to support their policies, along with various appeals to public health, safety, security, morality, and so on," he said.
"No government will violate human rights without putting forward a good-sounding justification, such as the war on terrorism, communism, online hate, drugs, or a nasty virus."
The Justice Centre fears that the mandates will be extended, noting that although two doses are accepted as full vaccination under current federal and provincial requirements, "this may soon change to requiring three, four and more injections to maintain one's legal status as 'fully' vaccinated, as has been demonstrated in Israel and the Netherlands."