by Tyler Durden
Authored by Jeffrey Tucker via The American Institute for Economic Research,
Every political ideology has three elements:
a vision of hell with an enemy that needs to be crushed,
a vision of a more perfect world, and
a plan for transitioning from one to the other.
The means of transition usually involve the takeover and deployment of society's most powerful tool: the state. For this reason, ideologies trend totalitarian. They depend fundamentally on overriding people's preferences and choices and replacing them with scripted and planned belief systems and behaviors.null

Coronavirus: Students left studying their own four walls after university lockdowns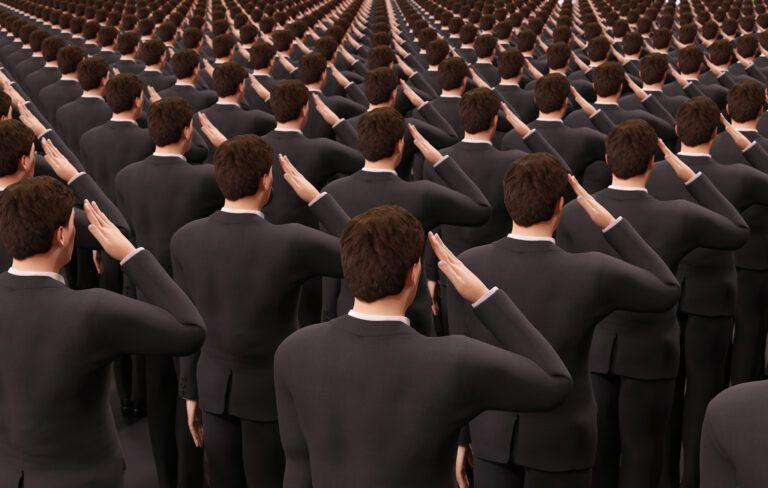 An obvious case is communism. Capitalism is the enemy, while worker control and the end of private property is the heaven, and the means to achieve the goal is violent expropriation. Socialism is a softer version of the same: in the Fabian tradition, you get there through piecemeal economic planning.
The ideology of racism posits something different. The hell is ethnic integration and race mixing, the heaven is racial homogeneity, and the means of change is the marginalization or killing off of some races. Fascism imagines global trade, individualism, and immigration to be the enemy while a mighty nationalism is heaven: the means of change is a great leader. You can observe the same about certain brands of theocratic religious traditionalism.
Each of these ideologies comes with a primary intellectual focus, a kind of story designed to occupy the mind. Think about exploitation. Think about inequality. Think about race theory. Think about national identity. Think about salvation. Each comes with its own language to signal one's attachment to the ideology.
Most of the above ideologies are well worn. We have plenty of experience to draw on from history to observe the patterns, recognize the adherents, and refute the theories.
This year has given us a new ideology with totalitarian tendencies. It has a vision of hell, of heaven, and a means of transition. It has a unique language apparatus. It has a mental focus. It has signalling systems to reveal and recruit adherents.
That ideology is called lockdown. We might as well add the ism to the word: lockdownism.
Its vision of hell is a society in which pathogens run freely. Its heaven is a society managed entirely by medical technocrats whose main job is the suppression of all disease. The mental focus is the viruses and other bugs. The anthropology is to regard all human beings as little more than sacks of deadly pathogens. The people susceptible to the ideology are the people with various degrees of mysophobia, once regarded as a mental problem now elevated to the status of social awareness.